Trees surround our vineyard, and old vines grow in a see of round pebbles.
Grenache, Syrah and Cinsault are the main grape varieties grown at the Domaine, and they offer the best of our region, now recognized by the appellation Gadagne.
The sun warms the vineyard and the wind "Mistral" dries it, keeping it healthy and enabling an organic winemaking.
Low yield of exquisite grapes are the starting point of our wines.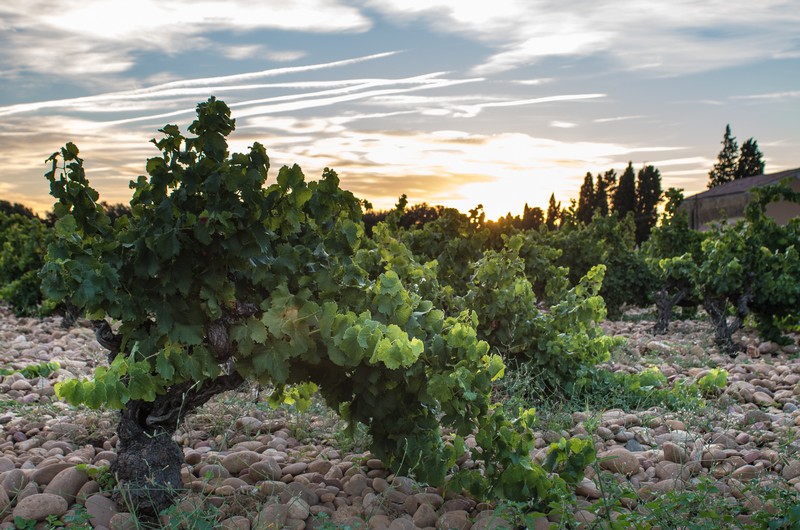 Soil and Grape Selections
This domain forms a closed in one piece on an area of ​​more than 25 hectares
The main island of the vineyard (on either side of the farm and residential buildings) is formed on high terraces with fairly deep soils dominated by pebbles, generally large, encompassed in a clayey matrix. sandblaster.
These rather old alluviums were deposited by the Rhône (during the various glacial eras of the Quaternary); they have only been very locally preserved from erosion and are now offset (higher and further east) from the current bed of the Rhône. They are geologically very close to the best terraces of Châteauneuf du Pape (Villafranchian terraces).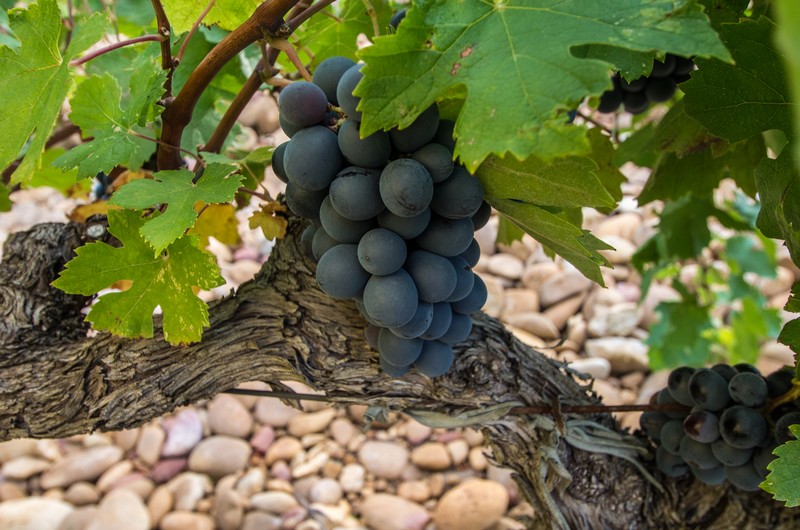 Their very high wine-growing potential is recognized through their classification in the "Côtes du Rhône Villages" area. These terroirs are particularly well suited for the establishment of the Grenache noir grape variety, which finds there optimal conditions to express all its power, its roundness and its smoothness provided that it is picked when ripe. Syrah, Mourvèdre and Cinsault also express themselves well, provided they have developed deep roots; these grape varieties, complementary to Grenache, contribute to the complexity of a blend dominated by body and power ("masculine" wines).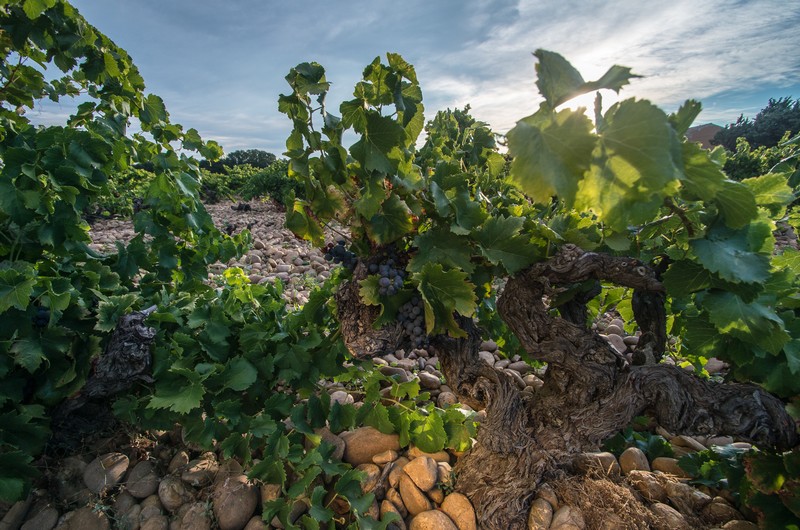 The rest of the vineyard, further east and south, benefits from much less stony, more clayey (limestone marl) and rich soils (classified in the regional Côtes du Rhône area). These terroirs are well suited for producing lighter, fruity red wines ("feminine" wines) dominated by red fruits (cherry, raspberry) for typically Mediterranean grape varieties (Grenache, Cinsault) and black fruits (blackcurrant, plum) for Syrah.
The whites are elegant with a floral dominance and the rosés are fresh and delicately aromatic.
Quietness, unspoiled nature, fabulous terroir… Martine and Robert Janer knew instinctively that it was here that they were going to make the wines they love.