A well-equipped cellar in the heart of the estate, a tasting room and soon a new cellar.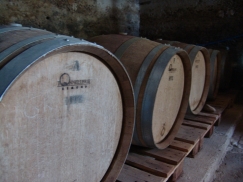 Martine and Robert Janer have equipped the cellar with all the essential tools to make the wines they love. Nothing ostentatious here, but equipment to optimize aging and vinification:
A 40,000 cooling unit producing chilled water supplying:
Fixed flags installed inside the vats to control winemaking temperatures.
Air conditioning of the various cellars.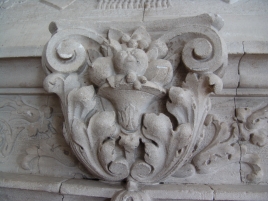 These facilities allowing temperature control allow optimal vinification whatever the climatic conditions.
100 hl stainless steel vats for the vinification and aging of white and rosé wines, concrete vats for the vinification and aging of red wines and vats of different containers complete the cellar facilities and allow separate vinification of each plot and their blends.
The cellar is equipped with a scraper, a crusher, a harvest pump, a heat exchanger to cool the harvest, a turbo-pigeur for the extraction of tannins and polyphenols, and a pneumatic press.
Some of the wines are aged in rigorously selected barrels of French origin (Troncay Forest).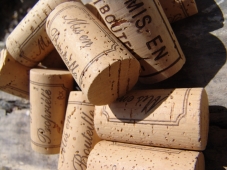 Bottling and filtration are done by a service provider.
A tasting room allows you to taste the wines in the best conditions.
Rhône Valley, Host Terroirs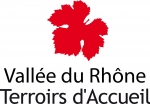 Our domain adheres to the quality charter of reception at the Inter Rhône cellar "Rhône Valley, Hosts Terroirs".
To find out all about this charter and discover the tourist routes of the Rhône Valley, go to www.vins-rhone-tourisme.com